We're Experts At Solar Installations in Southern Africa
We bring decades of expertise to major Solar Installations throughout the Southern African region. Our expertise extends to the design, finance and procurement, as well as installation, monitoring and maintenance of Solar Installations. This means that you can rest assured your entire Solar Installation will run optimally for a very long time.
Part of our service is to come up with and deliver the best solution, on time and on budget. Our company has the required technical skills and resources to undertake engineered solutions for projects ranging from 5kW to 5MW, anywhere throughout the Southern African region.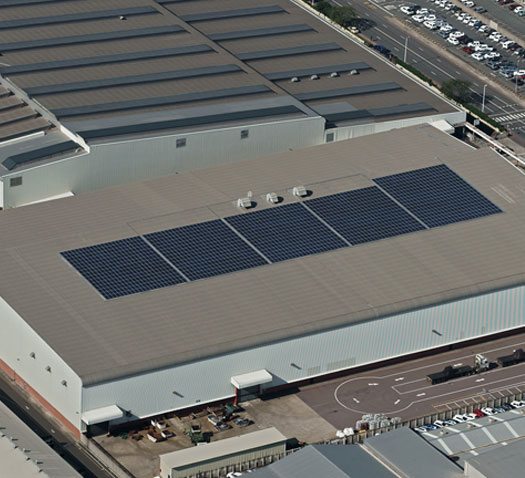 Here Is Why We're Your Preferred Choice for Major Solar Installations
There are many reasons why it makes sense to partner with us for all your major Solar Installations needs. We know what our customers want, and we're in the business of delivering it. Let's take a look at only a few of these:
Maintenance and assistance: We offer comprehensive maintenance, monitoring, cleaning and repairs of all our Solar Installations;

Expert installations: Our technicians are carefully selected, certified and trained;

Top quality: Our products and services are best in class, guaranteed, and known for its quality and safety.
These are only a few of the many reasons why we're your only option for expert and quality, durable Solar Installations. We bring decades of combined expertise in the energy sector to our work, which is just one more reason why we're the best company for your Solar needs. To learn more about our company, and find out how Solar Energy can change the way your business or household runs, speak to us right now.